Description
UBot Boot Camp
Intermediate Part 1 and 2
UBot's Native  Browser Edition
Hello Newbie!!


Welcome back!
We are continuing with the same base code from "Basic Training" and added some nodes with some more refactoring. More specifically we are reading form file into a list and looping it. Then refactoring into the "define" command to better organize our code.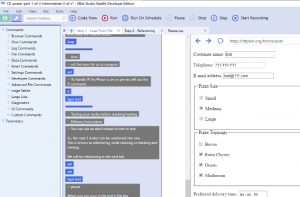 Commands:
  1. save to file
    2. defines
    3. clear cookies
Functions:
    1. read file
    2. list from file
    3. special folder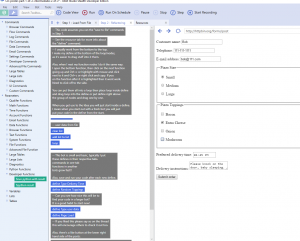 Concepts:
    1. using a define command
    2. reading data from a file
    3. getting a random item from a file
    4. random user agents
    5. nesting
I am going easy on you in this one as this is a difficult concept with the define command. They are very powerful and there is a define tutorial here for more details.
This time it is much shorter and fewer tabs so should be relatively quick!!
As with the "Basic Training" there will be more content for this at a later time.
Intermediate Part 2
UBot's Native  Browser Edition
Hello UBotter!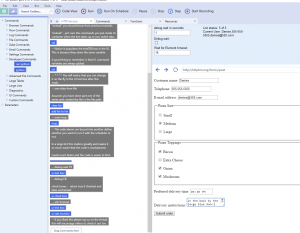 When you finish this you will be able to make large bots with structure and readability. Nothing worse than writing a large bot and the site changes for whatever reason and you are spending hours looking for that snippet of code. Again, you don't need all this structure for a smaller bot. However, it is a good practice to just do it and you will just be in the habit. In the long run it will save you time and use less code.
In this tutorial you will learn to use different tabs for your custom commands and functions along with some UI elements. Some for debugging and others to see what is going on while the bot is running.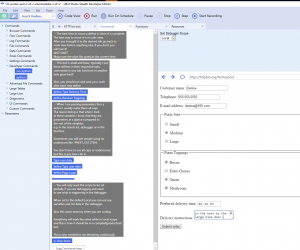 UI commands
text box
stat monitor
drop down
check box
Concepts:
define – commands and functions (using random User Agents(UA), Referrers and Scope in custom functions)
debugging techniques
how to use some UI elements
Congratulations on making it this far UBotter!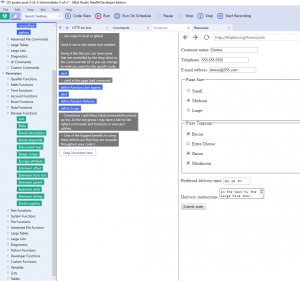 You know have the basic skill set to build some great bots. This short series will catapult you into making bots sooner than later. I hope this saves you a ton of learning, frustration and makes you some cash in no time at all.
Good luck and happy Botting!